Psychology prof studies myths of teen pregnancy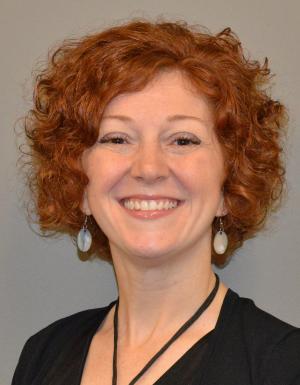 Teen pregnancy, and subsequently teen parenting, is viewed as a societal problem that has far-reaching negative impacts on not only the teens and their families but also their neighborhoods and communities.
But, does it?
"One of the biggest misperceptions in society today is that teenage pregnancy and parenting is a social problem," said Jaelyn Farris, assistant professor of Psychology.
Farris, who joined the YSU faculty last August, explores 10 myths about teenage parents and highlights the prevention and intervention implications for families, practitioners and policymakers in her second book, Teen Pregnancy and Parenting: Rethinking the Myths and Misperceptions.
"We found that this misperception was common not only with the general public but also with researchers," Farris said. "Unfortunately, the general stigma that stems from this misperception may keep a teen from receiving the resources, assistance and support they need during and after their pregnancy."
Some other prevailing myths and misperceptions explored in the book include: teen pregnancy is associated with other behavior problems; children of teen parents will experience cognitive delay, adjustment problems and will themselves become teen parents; better outcomes are achieved when teen mothers live with their own mothers; teen pregnancy costs taxpayers lots of money; abstinence education is the best way to prevent teen pregnancy; and, Farris's focus, providing media visibility of pregnant or parenting teens will encourage others to become pregnant.
Farris found that while shows like MTV's "Teen Mom" don't glamorize teen pregnancy, they don't always offer an accurate portrayal either.
"They may show the hardships experienced by the teens, but they tend to not go far enough to illustrate that the teens featured are being paid for their time on the show and therefore have more resources than a typical teen parent," she said.
Farris believes the next step is for scholars to provide more education so that society can put an end to the stigmas surrounding teen pregnancy and parenting. She wants to practice what she teaches.
"Personally, I am working on an education initiative to inform and educate society to help eliminate the myths and misperceptions," she said. "I am originally from this area and am excited for the opportunity to implement these initiatives and programs in the greater Youngstown community."
YSU is a special place for Farris. Not only did she earn a master's in Education in Counseling from YSU in 2000, her father, James, earned a bachelor's in Engineering in 1969 and a master's in Education in 1975, also from YSU.
"I am so grateful to the university not only for the opportunity to return here to teach and contribute to the students' education and development, but also for the chance to get out and do some good in the community," she said.
Farris previously served as assistant professor of Human Development and Family Studies at Penn State Harrisburg. She earned a doctorate in Developmental Psychology from the University of Notre Dame in 2007. With the guidance of her mentor at Notre Dame, Dr. John Borkowski, Farris went on to complete a 3-year postdoctoral fellowship, where she spent time researching and studying topics such as high-risk youth development, adolescent parenting, infant-parent attachment, child maltreatment, the development of psychopathology and intervention/prevention.
Farris wrote her latest book with colleagues Keri Weed, professor of Developmental Psychology at the University of South Carolina Aiken, and Jody Nicholson, associate professor of Psychology at the University of North Florida, all of whom studied and researched under Borkowski.
Story by Rebecca Rose