"Sacred Words" exhibit at Maag Library on campus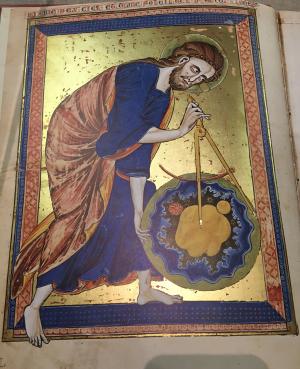 The Lorsch Gospels have a long, storied history of being smuggled and looted across Europe – that's how it ended up in three sections in libraries and museums in London, Romania and at the Vatican.
Now, a copy of the illuminated Gospel book, written between 778 and 820 at the Abbey of Lorsch in Germany, has found its way to the campus of Youngstown State University as part of the new "Sacred Words" exhibit display on the fifth floor of Maag Library.
"Books in this exhibit showcase many different religions and feature different languages, eye-catching fonts, decorations and illustration," said Cassie Nespor, curator of University Archives.
The exhibit runs through the end of the Spring Semester at YSU.
Nespor said selecting items for exhibit was difficult because all of the books in Special Collections are rare or antique.
"Once I started researching some of the religious titles, I found some pretty interesting stories for almost all of them," she said.
Also included in the exhibit:
"Hagadah shel Pesah", a 1963 English-Hebrew book illustrating prayers and scripture texts read during the Passover Seder. The book was donated by Nathan Monus.

"La scala santa (A scale of devotions)", a book featuring musical works for 15 Psalms translated into English and printed in 1681.

"Bible moralisee", a French work that retells Bible stories through small paintings. Maag's copy of this work is a full-sized color reproduction. The original was made in Paris approximately 800 years ago.

"The Bhagvat Geeta or Dialogues of Kreeshna and Arjoon; translated, with notes," a reprint of the 1785 English translation of a Hindu work.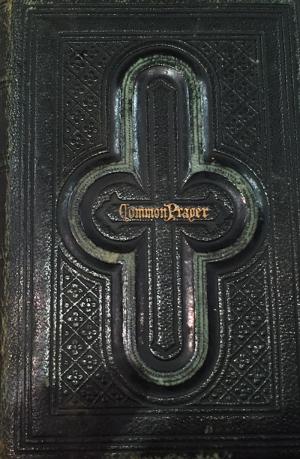 Nespor says the rare books collection in Maag dates to the 1960s, when the university library was in Tod Hall.
"The collection was very small until 1965 when the estate of B.F Wirt donated 1,500 books from his rare book collection," she said.
After the construction of Maag Library was completed 40 years ago, a donation from the Brown family allowed the works to have their own specific room. In 1980, another large donation from Benjamin Thomases added significantly to the collection, Nespor said. "We continue to add to the collection today through donations," she added.
The works in the collection of rare books range in dialects from Dutch and French to Welsh and Ancient Greek.
This exhibit, located on the 5th floor of the library, is open during regular library hours, which can be found on http://www.maag.ysu.edu/LibraryHours.