YSU Ads Club develops campaign for Burgan Real Estate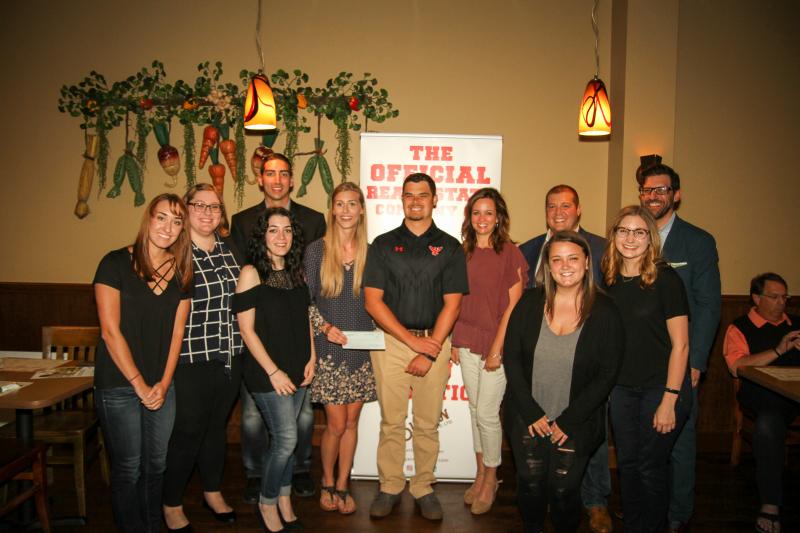 Members of Youngstown State University's Ads Club, a collegiate chapter of the American Advertising Federation, spent the summer developing an advertising campaign for Burgan Real Estate.
"Trusting our company's brand with college students was a little nerve wracking, but after our first meeting, I knew these students were well prepared," stated Patrick Burgan, Broker/Owner. "The final product not only met, but exceeded all of our expectations. We are thrilled with the campaign that they have created and we looking forward to working with this group for years to come. The students involved in the YSU Ads Club are incredibly talented and are all going to accomplish great things."
Burgan Real Estate, the official realtor for YSU Athletics, paid the club $500 for their work on the campaign which included a new slogan, basketball and football program ads and the season ticket card for YSU Athletics.
"I'm glad we were able to apply everything we have learned at YSU. We did a lot of great work and I'm excited to see it all put to use," said Kellie Daley, Ads Club president. "I'm really proud of this and could not be happier with this career-related experience." 
The group recently took third place and the title of "Best Media Plan" at the 2017 National Student Advertising District 5 Regional Competition.
For additional information, contact Michael Pontikos at 330-941-3080 or mgpontikos@ysu.edu.