YSU Education major organizes clothing drive
Youngstown State University student Kayla Rieser was gaining educational field experience in a first-grade classroom in Youngstown's McGuffey Elementary earlier this winter when she noticed that some students were poorly dressed for the chilly weather.
"When I saw that the children did not have the clothes they needed for winter, I was concerned," said the senior Education major.  She also worried about those who walk to school in the morning and how the lack of essentials, such as winter coats and gloves, would affect their classroom performance.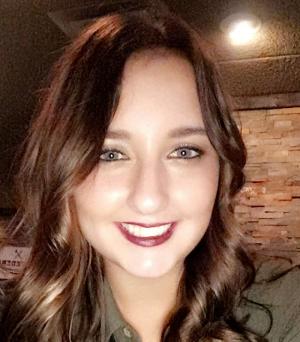 Rieser discussed the problem with her employers, Joann and George Raptis, owners of Raptis Family Restaurant in Warren, and they were eager to help. The Raptis's organized a clothing drive for the McGuffey students, including posting announcements on social media, and the restaurant patrons responded generously.
"Thanks to our customers who donated, we were able to provide winter necessities to almost all the first graders," Rieser said.
The donated winter gear was distributed to students in Nancy Miller's first-grade class and to children in other grade levels at the school.
"I know that it is one less thing that the students have to worry about when they probably have other problems going on at home," said Rieser, who is student teaching this semester, also at McGuffey school.
Rieser, who plans to graduate from YSU in May with a bachelor's degree in Education, is excited about her plans to become an elementary school teacher.
"I think that I will be able to make a difference in children's lives and it will be very rewarding," she said. "Even as a student teacher, I see the difference I can make in students' lives just by being there, everyday, and trying to be a role model for them."