YSU graduation numbers hit 34-year high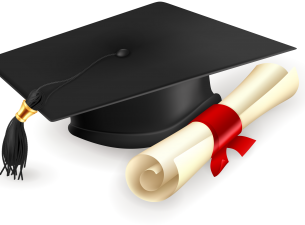 The number of students earning degrees from Youngstown State University this academic year is the second highest in the university's 100-plus year history.
"One of our primary tasks as a university is to provide the academic and other services needed for students to succeed in earning their degrees," President Jim Tressel said. "We are pleased to have such a large class of graduates this year, and we wish them well as they leave campus to pursue their career goals."
While final, official numbers will not be known for several days, YSU anticipates that, after Saturday's Spring Commencement ceremonies, 2,387 students will have graduated during the 2016-17 academic year.
That's just shy of the university's largest-ever class of 2,448 students in 1982-83, and it's only the third time since YSU's founding in 1908 that an academic year exceeded 2,300 graduates.
Spring Commencement ceremonies are 9:30 a.m. and 2:30 p.m. on Saturday, May 6, in Beeghly Center.
Provost Martin Abraham said YSU recently implemented several initiatives to help students succeed and move more quickly toward graduation, including: reducing the number of credits required to earn a bachelor's degree; introducing a new Penguin Jump Start program that allows entering students to take classes at a reduced rate in the summer before their freshmen year; and encouraging students to enroll in more credits per semester by increasing the bulk tuition rate.
"Over the past three years, we have squarely focused a great deal of attention on creating an environment and services that help students achieve in and out of the classroom, move progressively from year to year and earn their diplomas on time and without delay," Abraham said.
The provost also said that YSU's increased graduation numbers are in keeping with the state's recently-established Ohio Attainment Goal, which says that by 2025, 65 percent of working-age adults in Ohio will have a degree, certificate or other credential of value.
"We want to thank faculty and staff, as well as parents, families and friends, for their hard work and support to help these students reach this important goal of earning a college degree," Abraham said. "All of our best to all of the graduates."