YSU hosts free film screening April 26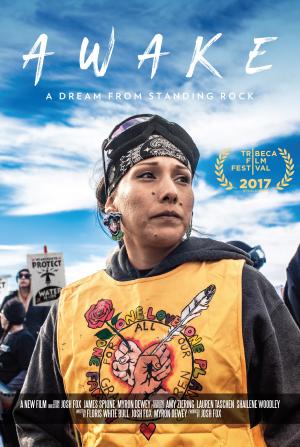 "Awake, A Dream From Standing Rock," a new film about the native-led peaceful resistance to the construction of the Dakota Access Pipeline, will be screened 7 p.m. Wednesday, April 26 in Room B112 of Cushwa Hall on the campus of Youngstown State University.
The free screening, hosted by the YSU Lecture Series on Energy and the Environment, is open to the public. Free on-street parking is available after 5 p.m. at the metered spaces along Lincoln Avenue and nearby streets. Anyone needing assistance should call the YSU Student Security Service at 330-941-1515.
The lecture series, now finishing its third year, is weekly at 7 p.m. Wednesdays in Cushwa B112, concluding May 3. The series will resume on Sept. 6.
The documentary is directed by Academy Award-nominated filmmaker and activist Josh Fox (Gasland, How To Let Go Of The World And Learn To Love Everything Climate Can't Change), Academy Award-nominated filmmaker James Spione (Incident In New Baghdad) and indigenous filmmaker and Digital Smoke Signals founder Myron Dewey.
The film tells the story of the resistance at the Standing Rock Sioux Reservation in North Dakota. Tens of thousands of activists protested the construction of the $3.7 billion pipeline through the water source for the Standing Rock reservation and 17 million people downstream.
"The battle that began at Standing Rock is a battle for the soul of America itself, and it is far from over," Fox said. "This film is part of the rallying cry for indigenous sovereignty and clean water that has resonated across the globe."
Executive produced by Emmy Award winning filmmaker Amy Zeirling (The Invisible War, The Hunting Grounds), Golden Globe nominated actress/activist Shailene Woodley (Divergent, A Fault in Our Stars) and Lauren Taschen, the film's score features music from indigenous musician/activists Nahko, (Nahko and the Medicine People) and Prolific the Rapper. Floris White Bull and Doug Good Feather serve as advisors, White Bull is also one of the film's writers.
For more information on the film, visit www.awakethefilm.org. For more information on the lecture series, contact Ray Beiersdorfer, professor of Geology, 330-941-1753 or ray@cc.ysu.edu.