YSU staff members receive recognition
Twenty-eight Youngstown State University staff members will be honored with distinguished service awards at the annual Staff Awards Dinner 5 p.m. Wednesday, May 10, in the Chestnut Room of Kilcawley Center on campus.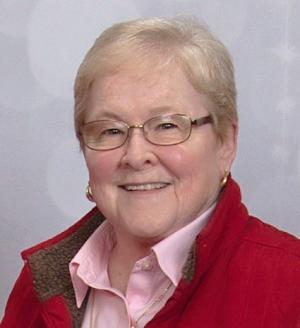 K.J. Satrum, retired executive director of Student Services and a champion for students for more than three decades, will receive the YSU Heritage Award, considered to be the most prestigious award for a former YSU employee.
In addition, several employees will be recognized with Years of Service Awards, including Stephen Rodabaugh of the Department of Mathematics and Statistics for 40 years of service.
For more information on the event and to make reservations ($20 per person), contact Mollie Hartup at mahartup@ysu.edu or 330-941-3086. Reservation deadline is May 3.
Recipients of Distinguished Service Awards are:
Classified
Brittany Bowyer, Finance and Business Operations
Marylynn Britt, Financial Aid and Scholarships
Jayne Caputo, Registration and Records
Erin DeBernardo, University Events
Robert Forchione, IT Application Services
Shirley Hodge, ITS Customer Services
Kimberly Jenkins, Maag Library
Cynthia Korchnak, Dean's Office, Beeghly College of Education
Amy Kyte, Nursing
Melanie Leonard, Student Success
Michael Lisi, Maag Library
Jill Mogg, Physics and Astronomy
Andrew Phillips, Facilities Maintenance
Curtis Spivey, Ward Beecher Planetarium
Donna Tarbet, University Bursar
Christina Texter, University Events
Wendy Thomas, Student Health Clinic
Maureen Wilson, Marketing and Communications
Professional/Administrative 
Timothy Gallo, Equipment Room
Mollie Hartup, University Events
Karen Henning, Dean's Office, Beeghly College of Education
Susan Mark-Sracic, Center for Student Progress
Mary Jane Quaranta, Dean's Office, Williamson College of Business Administration
Jennifer Thomas, Financial Aid and Scholarships
Professional/Administrative Exempt
Hillary Fuhrman, Assessment
Barbara Greene, Financial Aid and Scholarships
Sarah Kessler, Registration & Records
Richard Love, Athletics
A full list of Employees receiving years-of-service honors is available HERE.